Our mission at TEAM lacrosse is simple, to make the Central PA lacrosse player better. Our goal is to educate and teach each and every player the game of lacrosse the way it should be played. We are not interested in stats or who scored the most goals but to have one common purpose to play the game the correct way and win lacrosse games as a TEAM.

Coaches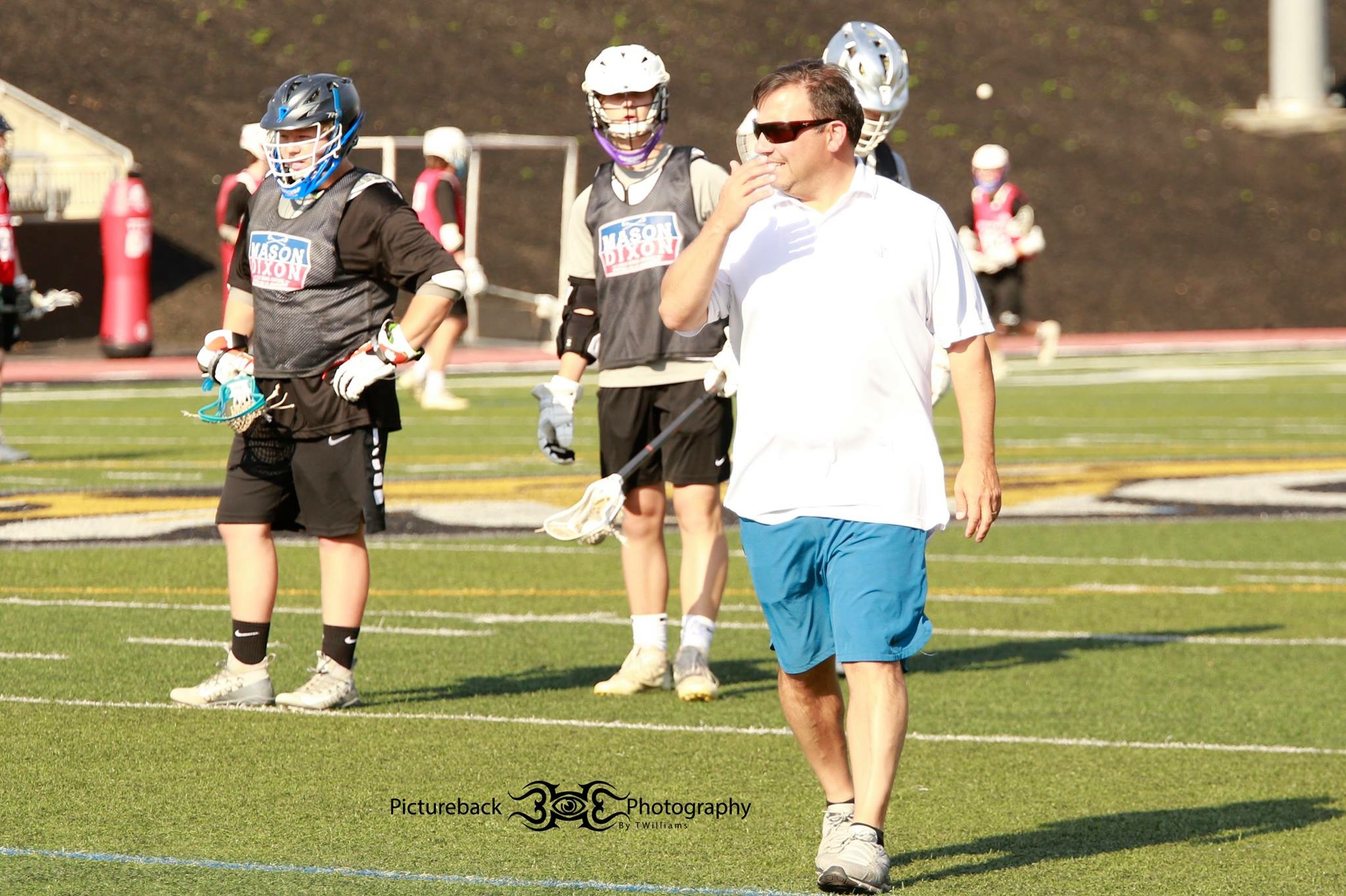 Frank D. Corto Head Coach 2022
Frank Corto - Founder & President 
Frank played lacrosse at St. Paul's in Baltimore MD graduating in 1989 and then went on to Johns Hopkins where he played lacrosse in the early 90's. 
He coached at his alma mater St. Pauls in the early 2000's, coaching with both Mitch Whitely and Rick Brocato, his former HS coaches. He had several positions at St. Paul's from assistant Varsity coach to Head Coach of the JV, to running the middle school program for several years. 
Frank moved to York PA in 2005 and started coaching his son Dominic at the local recreation York Suburban.  After coaching for several years at YS, he started coaching at Low & Away, coaching their flagship team the 2019's.  In 3 years, the 2019 L&A team won several summer championships and consistently played into the finals of each tournament they entered.  The former 2019 L&A team has over 12 different players committed to play Division 1 lacrosse.  
Frank is the Head Coach at York Suburban HS.  Frank currently is the YOCO Keystone Varsity coach and last year they lost in the Finals to Lehigh Valley earning the sliver medal. Frank is also the coach for the High School Team Pennsylvania for the Maverick National Lacrosse Classic which in his first year as coach of the PA team they won the championship for the first time in the NLC's 11 year history.  By winning the NLC Championship, Corto qualified to coach Team USA for the Brogden Cup in Tampa FL this winter. 
Frank will be involved in every aspect of TEAM and will help in coaching each level as well as be the Head Coach for the 2022 TEAM.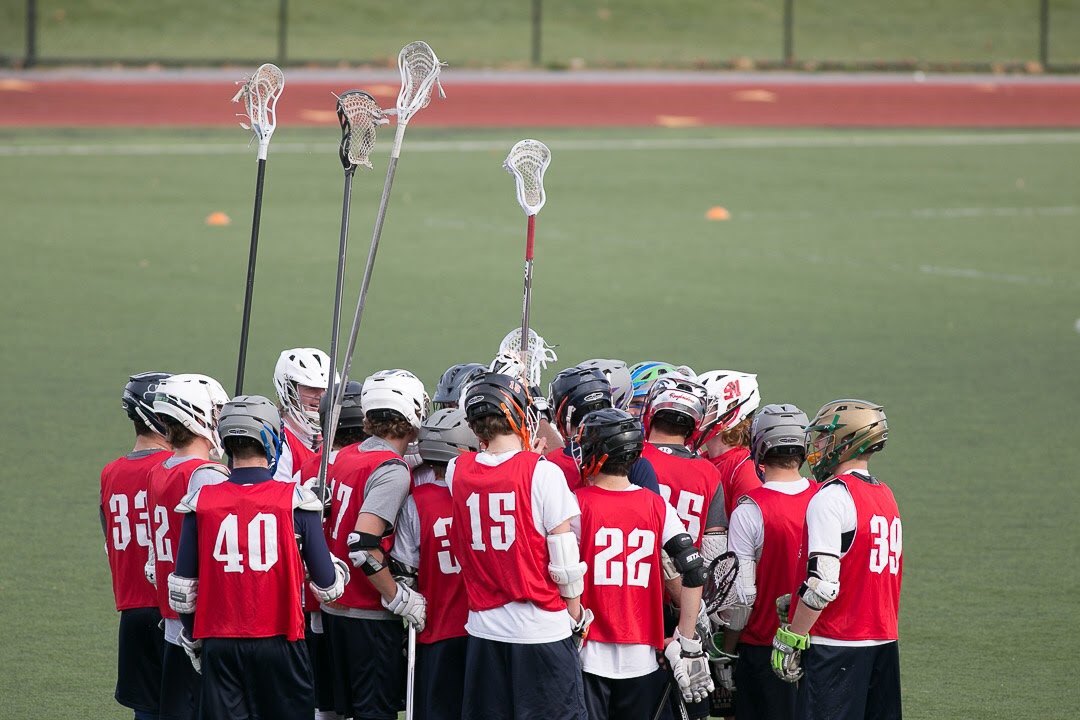 Ryan Muller - Head Coach 2023
Ryan Muller - Vice President & Director of Operations
Ryan is a 2009 graduate of York Catholic, where he lettered in lacrosse. He has played lacrosse since he was a kid and started coaching as soon as he finished HS.   Ryan has coached several of the current All YAIAA players in York since they played in the local youth leagues. Ryan coached at the HS level for the last few years and helped Central York HS go undefeated and win the YAIAA championship in 2017.  Ryan is the head coach at Central York HS.  Ryan graduated from Post University with a Sports Management degree.  
Ryan will be involved with all teams this fall and summer and will be helping with the 2019/2020 Black TEAM and the Head Coach for the 2023 TEAM.  
Ryan Muller - rkm5099@gmail.com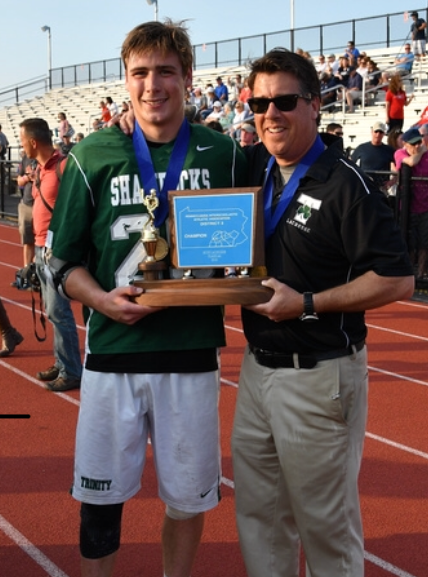 Dave Heisey - Head Coach 2025
Coach Dave Heisey is entering his 9th season as the Trinity Head Coach, the only head coach in Shamrock Lacrosse history. Coach Heisey is one of the original "Central PA lacrosse guys" having played on Coach George Gonzales' first team at Harrisburg Academy in the 70's. He returned to Harrisburg after college and a club career in Washington, DC and Maryland to serve as assistant coach to Coach Gonzales for 13 seasons.
He began his head coaching career at Central Dauphin East where he led the Panthers to a program best 23-9 record in 2 seasons. He was also the head coach of the CD Middle School program for 2 seasons, was a founding coach of the Keystone State Games lacrosse tournament, winning 2 bronze medals and a silver leading the Capital Region team and also coached the Central PA Dawgs club team.
Coach Heisey also served as Vice President of Marketing and Business Partnerships for the Men's Collegiate Lacrosse Association (MCLA) from 2009 to 2015, overseeing branding and partnerships with lacrosse related businesses nationally for the largest collegiate lacrosse body in the US.
He and defensive assistant, DJ Healey, returned to their alma mater in 2009 and turned around the previously 1-14 Spartans and moved the program to Trinity in 2011. Since starting the program, Coach "Heiso" has led the Rocks to a 108-45 record, 7 straight District 3 playoff appearances, the Mid Penn Commonwealth Division title in 2016,PIAA District 3 AA Championship in 2018 and PIAA State Playoff appearances in 2017 & 2018  He was selected 2017 & 2018 Sentinel Coach of the Year.
Coach Heisey is a member of the Harrisburg Academy Athletics Hall of Fame and in 2017 was inducted into the USLacrosse Central PA Hall of Fame.
Coach Heisey will be coaching our 2024 TEAM and helping with the High School All Star teams.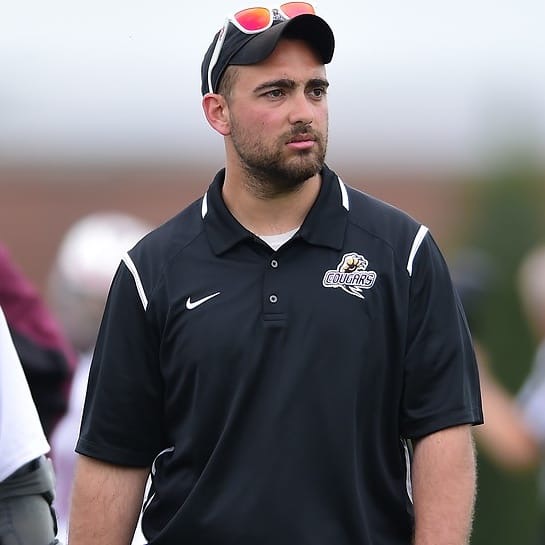 Zach Lombardo - Head Coach 2021
Coach Zach Lombardo is entering his 4th season at Lancaster Country Day/Lancaster Catholic as Varsity head coach.
Before coaching, Coach Lombardo played at the youth and varsity levels at West York, and was Captain of the 2010 season. 
After graduating, Zach started coaching at the West York Youth programs at the U15 Level from 2012-2014, as well as coaching Chaos Lacrosee Travel program from 2013-2018.
In 2015, Zach took over Lancaster Country Day/Lancaster Catholic, sustaining a record of 33-22,  along with a  PIAA District 3 playoff berth the last 2 years and securing 2 wins in the 2018 playoff rounds.
Coach Lombardo will be coaching the 2021 group this year as well help at the high school level for Team TEAM.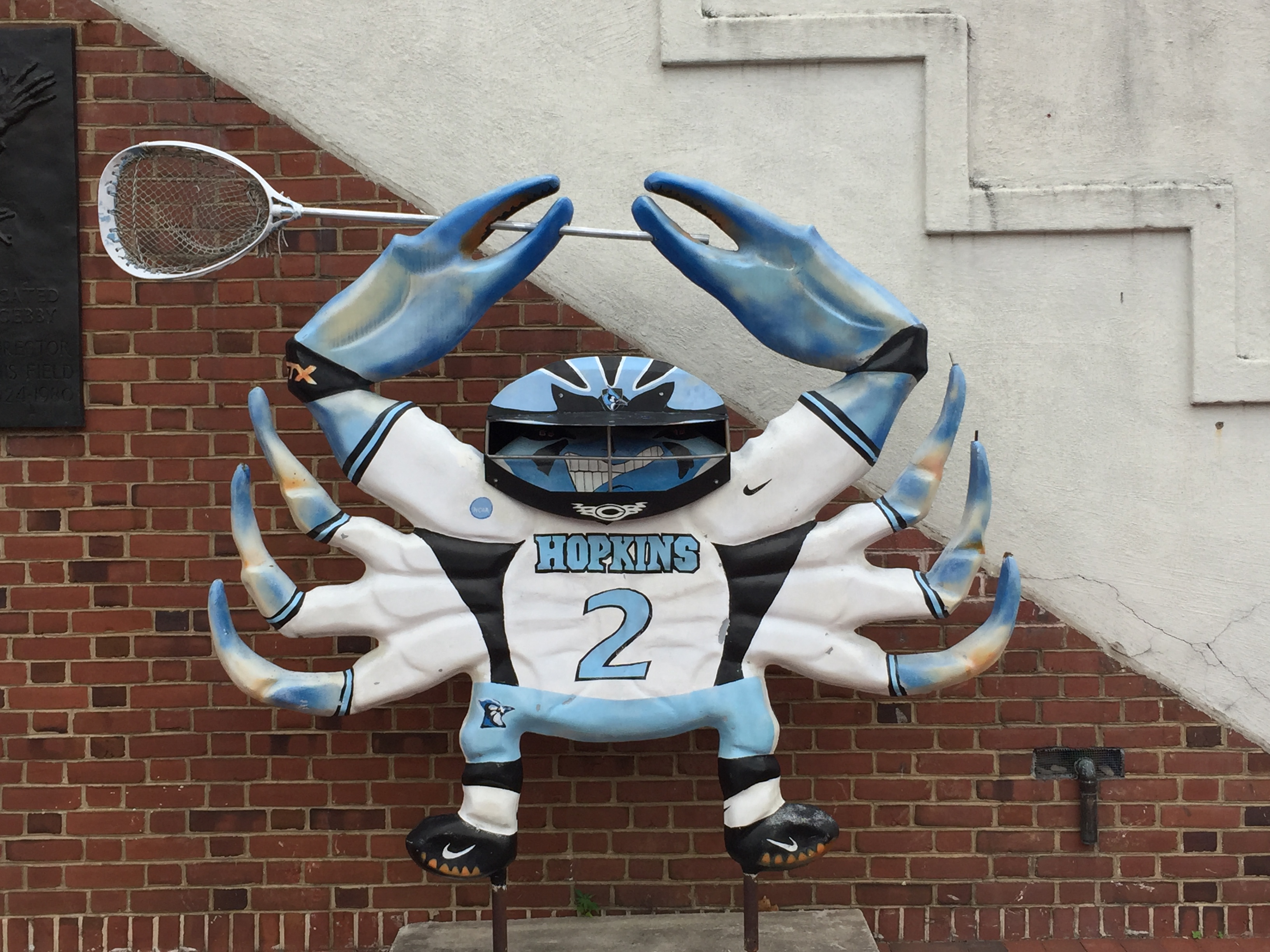 Geoff Bohlender Assistant Coach 2022
Coach Geoff Bohlender is a product of Wilton lacrosse and was coached in Wilton by the likes of Guy Witten, Mike Pressler and JB Clarke all members of the CT Lacrosse Hall of Fame, Geoff played lacrosse at Wilton High School CT and earned All American honors before graduating in 1991 and then went on to Johns Hopkins where he played lacrosse in the early 90s. 
Geoff moved to Hershey PA in 2008 and started coaching in the Hershey Youth program in 2014/15.  After coaching with the Hershey Youth for a few years and after his son moved up to High School he began looking for other opportunities to help coach and develop lacrosse at a higher level in Central PA. After reconnecting with Frank Corto, an old college teammate at Johns Hopkins, Geoff joined the TEAM Lacrosse family when developing the Mason/Dixon teams.
Geoff will be joining Zach Lombardo as an Assistant to the 2021 team and providing instruction with other coaches for all levels within the TEAM Lacrosse 
Jeff Farrell - Asst Coach 2025
Coach Jeff played lacrosse in upstate New York at Horseheads High School graduating as a Captain in 1994.  He went on to play for US Lacrosse Hall of Fame coach Paul Wehrum at 9 time National Champions Herkimer County Community College, graduating in 1996.
From Herkimer, Coach Jeff went on to play for US Lacrosse Hall of Fame coach Jim Berkman at 12 time National Champions Salisbury University, graduating in 2000.
Coach Jeff continued playing post college lacrosse for multiple club teams throughout the Baltimore area.
Coach Jeff began his coaching career in 2010 while coaching his son Connor for the Cockeysville, MD Club lacrosse team.  This continued up to 2012 until approached to assist with the local Dallastown youth lacrosse program at the U9 level.  Following the spring season of 2012, CHAOS Lacrosse approached Jeff with an opportunity to coach a select youth team at the U9 level in which he accepted and coached from 2012 to 2018.
Coach Jeff exemplifies the experience of playing under two successful Hall of Fame coaches.  His focus and personal mission is not only creating a great player out of the boys, but making them better young men on and off the field.  â??ATTENTION TO DETAILâ??
Coach Jeff will be coaching the 2025/2026 group this year for Team TEAM.